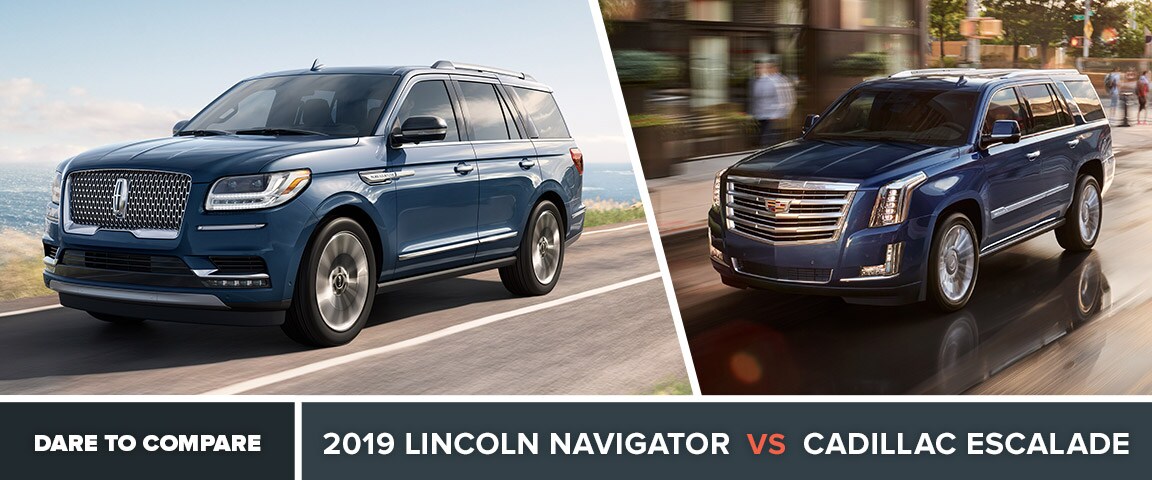 If you have a large family and you also tow regularly, you need a strong, family-sized SUV. Both the 2019 Lincoln Navigator and the 2019 Cadillac Escalade can deliver the luxury amenities you want, but the Lincoln Navigator has some key advantages that make it a better family fit.
Engine Power
When you buy an SUV as big as the Lincoln Navigator or the Escalade, it needs to have power. With the Escalade, you will get a 6.2-liter V8 rated at 420 horsepower and 460 lb-ft of torque. While this is a lot of power, it can't beat the Lincoln Navigator. It is powered by a 3.5-liter twin-turbocharged V6 that delivers an impressive 450 horsepower and 500 lb-ft of torque. This extra power will make it easier when you are towing heavy loads.
Passenger Space
When you need space for up to seven passengers, you don't want to feel cramped. The Lincoln Navigator's interior gives everyone in all three rows lots of room, especially in the second and third rows. Second-row passengers can enjoy up to 42.6 inches of legroom versus only 39 inches in the Escalade. Moving back to the third row, the difference is even more significant. Third row passengers get up to 40.9 inches of legroom in the Navigator, but only a paltry 24.8 inches in the Escalade.
Cargo Volume
Even with all the passenger space, the Lincoln Navigator still manages to have room left over for cargo. Behind the third row, it comes with 20.9 cubic feet. In the Escalade, you will only get 15.2 cubic feet.
Premium Details
Both the Lincoln Navigator and Escalade come standard with premium materials and amenities. But, if you are looking for the best possible styling and features, we think the Lincoln Navigator is better. The Black Label model offers three bespoke style options to fit your lifestyle. The Escalade's top Platinum trim has great features, but its styling doesn't stand out.