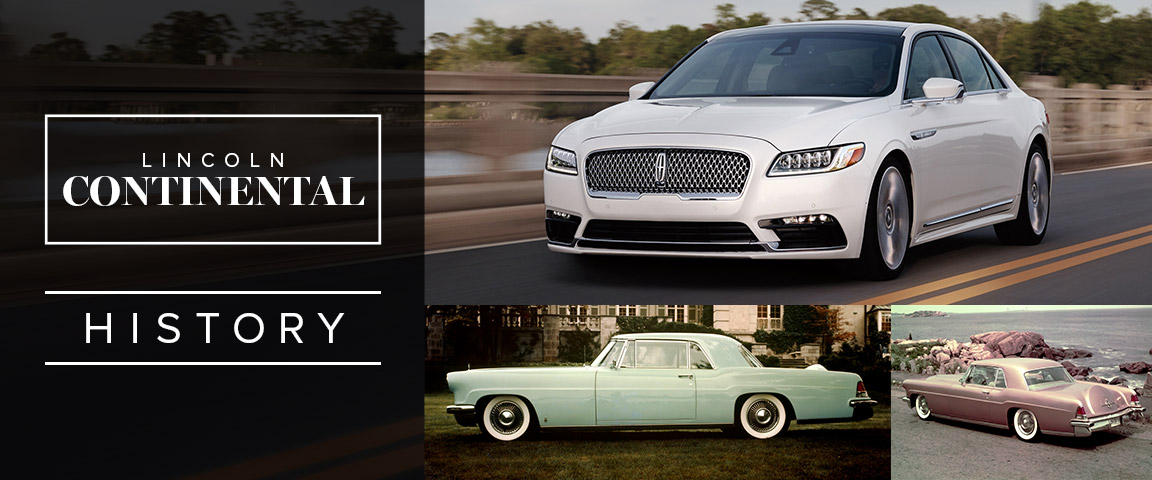 The Lincoln Continental is one of the oldest and most beloved luxury cars in automotive history, debuting in 1939 for the 1940 model year. Today, 80 years after it first hit the market, this iconic car still setting the standard for premium sedans.
The First Continental
A beautifully styled and engineered car, the 1940 Lincoln Continental was commissioned and driven by Edsel Ford himself. Famous designer and architect Frank Lloyd Wright bought two of his own, calling it "the most beautiful car ever designed."
This generation of the Lincoln Continental was powered by a V12 engine and featured a long, sculpted hood that earned it instant notoriety in the auto world. The Lincoln Continental's first generation was produced through 1948, when it went out of production.
Continental Mark II
The Lincoln Continental came back in 1956 with a wide stance and convertible top - muscle-car styling we think of as classic today, but without fins and other bells and whistles. The elegant, subtle looks of this Lincoln Continental, in addition to a much more powerful engine than its previous generation, made the second-gen Lincoln Continental one of the most sought-after cars of the 1950s.
1960s and 1970s
Known for its suicide doors with hinges at the rear instead of the front of the door, an innovative option at the time, the next generation of the Lincoln Continental included the Mark III, Mark IV, and the larger Mark V. In the 1960s and '70s, the iconic, luxurious Lincoln Continental made its way into television shows like Dallas.
1980 to 2002
The Lincoln Continental through the 1980s and 1990s, falling more in line with the other luxury sedans of the time and losing what made it so special and desirable. In 2002, the Lincoln Continental went out of production and wouldn't return for 13 years.
2015 to today
In 2015, the Lincoln Continental Concept debuted, combining the classic elegance of the original Lincoln Continental with a sleek, modern, stylish design. This ultimately inspired the current 2017-19 Lincoln Continental, which has proven to be a hit with drivers thanks to its available 400-horsepower Twin-Turbocharged 3.0-liter V6 engine and cutting-edge technology. Lincoln also reintroduced suicide doors with the 80th Anniversary Lincoln Continental Coach Door Edition, which sold out in almost no time at all.
If you're in the market for a top-of-the-line luxury sedan, don't settle for less than the Lincoln Continental - available at MountaineerLincoln.