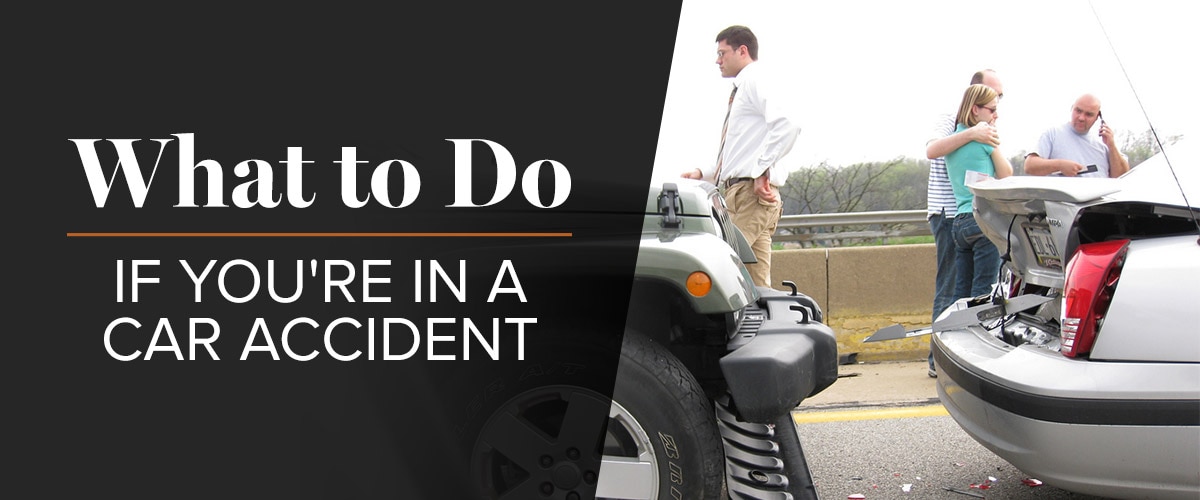 Car accidents can be jarring, leaving you shocked and unsure of what to do next. Although your mind and heart might be racing, it's important to remember proper procedure in the moments following a collision. Here's what you need to do if you're in a car accident:
Move to a Safe Area
Sitting in the middle of the interstate isn't ideal, especially it's during a heavy traffic hour. First, make sure you aren't seriously injured, then move to a safe area if possible. If moving isn't an option, turn on your hazard lights to alert other drivers that you're stuck where you are.
Exit the Vehicle
Once you're in a safe area, put the car in park and exit the vehicle once you're sure it's safe to do so. If you have road safety equipment like road flares, it might be a good idea to use them, especially if it's dark outside.
Check with Other Drivers
If there were other parties involved in the accident, check on them to see if they're injured at all. If they are, call 911 immediately. Even minor injuries should be looked at by medical professionals.
Call the Police
No matter how minor an accident may seem, a police report can make the claims process much simpler. While you should cooperate with police fully, don't directly admit fault or blame others. Give your side of the story and allow the police to determine who was at fault.
Get Their Info
Once all that is done, get the other driver's information. This includes occupant names, insurance information, witness contact information, the name and badge of the responding officer, and license plate numbers. You'll need this information to file a claim with your insurance company. While you're at it, make sure to document the scene by taking pictures with your smartphone.
File a Claim
Check your insurance card to see who to call to file a claim. Provide the insurer with your own account of the accident, the police report, and any information you collected.
Being involved in a collision is a stressful and unfortunate thing to go through, but you can make it all the less harrowing by keeping a cool head and taking the proper precautions. Today's Lincoln vehicles feature intelligent driver-assistive technologies aimed at bringing the probability of an accident as close to zero as possible; to experience those convenient technologies for yourself, check out our inventory at Mountaineer Lincoln.